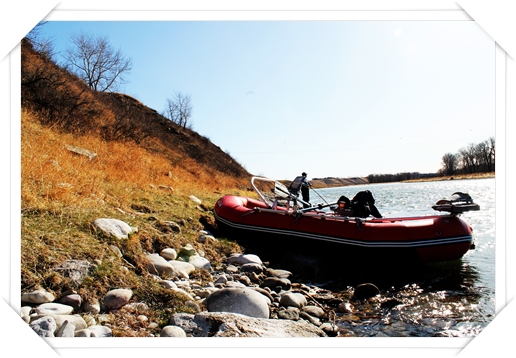 Corporate Guided Fishing Packages
Many business men and women are able to take clients away from the office and into the great outdoors. Whether you are trying to negotiate a deal and close a sale or just showing an important client that you care about their business, a guided fishing trip my be just what your client is looking for. It is a change of atmosphere and a great way to show your relationship is very important to your continued partnership. I know many people who take their clients to noisy pubs or bars and buy them dinner and drinks all day or night, your client has probably done this many times over and would like to do something very different with their valuable time.
Why not take them out for a day and leave the noisy crowds behind? Relax in comfort in a padded bucket seat and kick your feet up on the side of a spacious raft for six hours of fun and relaxation. Talk business, talk family, or talk about whatever you wish here in peace and quiet. Your client will walk away saying that was one of the best days they have ever had. They will remember you and they will talk about it to their business partners and friends alike. A receipt will be provided to you so you can write off the cost of the trip at the end of the tax year!
This year, make your new boardroom the Bow River! Get in on the action here http://www.bowriverblog.com/guided-fishing-trips-to-float-the-bow-river/