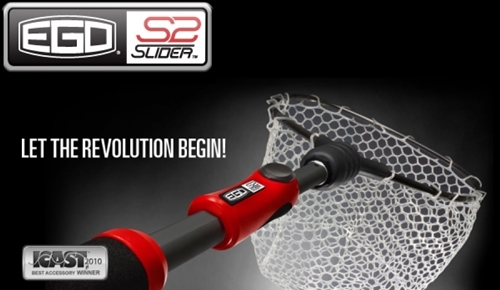 The importance of a good fishing net
Safe fish handling is an essential part of ethical angling, and of protecting the resource for current and future anglers worldwide. Catch and release fishing is an important part of sustaining a healthy fishery and keeping fishing alive across the globe! Releasing a fish doesn't guarantee its survival, but careful handling can reduce the stress on fish which gives it a better chance to live and reproduce.
The tools needed are equally vital in keeping fish healthy! A proper landing net, made from high quality products will aid in ensuring caught fish will swim away and live another day. As a fishing guide, my primary objective is to get the fish back in the water as fast as possible! The longer the fish remains out of the water, the less chance it will have to survive!
I have used many types of nets on the market but found the best types of landing nets to be made of rubber mesh. These types of nets let you land your fish quickly, without getting the hook tangled within the mesh of the net. I have seen many fish perish as a result of hooks getting stuck, adding additional time to unhook and release the fish. Studies have shown that when the use of a landing net is required or preferred, it is best to use one made of rubber or knotless mesh.
The very best net I have found on the market is the EGO S2 Slider net! This net lets you land the fish at the boat, or use the retractable handle, which comes in various lengths, to land your fish away from the boat. The 18 inch slider model (72011) extends to a 36 inch reach. The EGO S2 net boasts an innovate grip design, which makes it easy to hold in your hands when landing your prized catch. Its non-tangle, lightweight rubber mesh makes this net the perfect net for your boat. Compared to standard nylon nets, the EGO S2 provides safer fish handing, reduced time to release, flexible ease of use and durability.
Head over to EGO S2 website to purchase the best fishing net on the market today!
EGO S2 Fish approved, guide recommended.