My Tackle Box of Memories
This post is dedicated to my dear friend Andy Vander Ploeg. May you rest in eternal peace (1963-2017)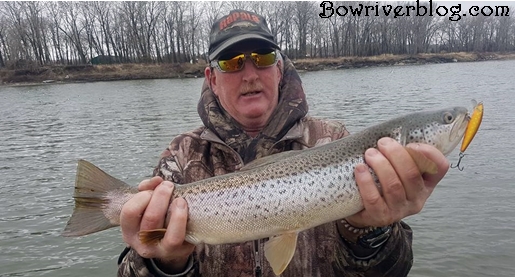 Deep within, or sometimes at the forefront of my mind are memories of fishing trips gone past. Amazing times spent with friends sport fishing the rivers or lakes here in Alberta. Some of my favorite memories are of impromptu trips where we just packed up and went fishing somewhere with no plans. Most often than not, it was just me verses the fish in a battle of wills, sometimes me winning and sometimes the fish getting the best of me. Most often when fishing for Walleye, I would wake up at 3 three in the morning and set the course south and east to the lake. I love it when you have a place all to yourself for hours on end, just sitting quietly alone listening to the birds chirp as they wake up, or watch the pelicans school up bait fish, and then slam their enormous beaks into the lake scooping up as many fish possible merely yards away from where your seated. There is something about that deep inner peace that I crave weekly.
I have had many adventures in the province of Alberta, Sportfishing for all this amazing area has to offer. Some found memories with friends, hiking to high mountain lakes, or times where I pack up my gear and hit the road solo. The Bow River holds a special place in my heart, even after fishing it for many years; it still frequently calls my name. Some of my favorite memories are camping along the banks on overnight trips, fishing well past dark and then crawling into my sleeping bag only to awake again before the birds chirp. A great way to see the Bow River is to float and camp overnight. There are many islands along the river that you can pitch a tent and sleep comfortably along the shoreline. As some serious anglers know, trophy brown trout feed in the dark, so this is a great opportunity to fish at night. In the morning, you can wake early to active fish that will gladly take your lure just after sunrise. Several years ago, two friends and I went on a three day adventure, starting from 22X boat launch and ending up at the Carseland Weir three days later. We camped two nights and fished three days, and it was a great adventure full of both laughs and big fish. A great memory that will forever be etched in my heart!
I have also hiked to high mountain lakes to fish for Northern Dolly Varden. I used to read the Barry Mitchel's Alberta Fishing Guide and plan trips around the info contained within the magazine. My friends Tom, Mike and I went venturing up the mountain to a place called Chester Lake many years ago. We were all young and full of energy, so we decided that Chester Lake was reachable. It took us almost three hours to make it to the top. Once we hit the summit, I could look out across the whole Rocky Mountains; it felt like I was standing on the top of the world, literally. The three of us fished the entire day catching some beautiful Northern Dolly's and sharing beautiful life long memories together.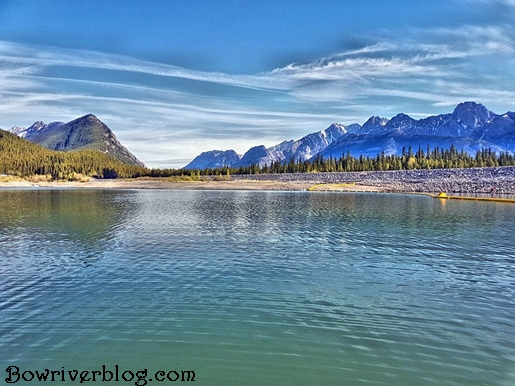 I received sudden and tragic news that my dear friend Andy lost his short battle with cancer, and sadly passed away October 25th 2017. Andy and I spent many days on the water together here in Alberta. I first met Andy back in 1997 on the banks of the Bow River one spring day. The fish were stacked up at the mouth of the Highwood River and Andy was getting some serious trout action, while I stood just forty yards downstream watching him clean up on both rainbows and browns. I was getting skunked and frustrated and Andy was slamming fish like the champion he was. My friend I was with had met Andy before and he wanted to go and talk to him, so we both sauntered over and said hello. Andy immediately stopped fishing and shook my hand and said hello and asked me "how's it going". I let him know that I had not caught a thing the entire time I had been fishing. He asked me a few questions and reached into his tackle box and pulled out a new lure that was still in the box. He handed it to me and said "this should do the trick". I was shocked and told him I would return the lure back to him after I was finished fishing. He sternly said "that's your lure now Mike, I hope you land the BIG ONE". I was deeply touched by his generosity. Not only did he graciously give me the lure, he stood there and took the time to explain the lures characteristics, and just how precisely to use the hook. I moved back down to the location where I was getting skunked and not even five minutes passed, I hooked and landed a twenty three inch rainbow. I fished for an hour and landed two more incredible fish. I could hear Andy yelling from up the river, "NICE FISH". I smiled ear to ear as I released the fish back to the river. I will never ever forget that day twenty years ago as long as I live. I was a beginner angler and Andy was a seasoned vet. That was the kind of human being Andy was. He was kind and generous and so skilled. No fish was safe from Andy, in any body of water, anywhere on the face of this earth.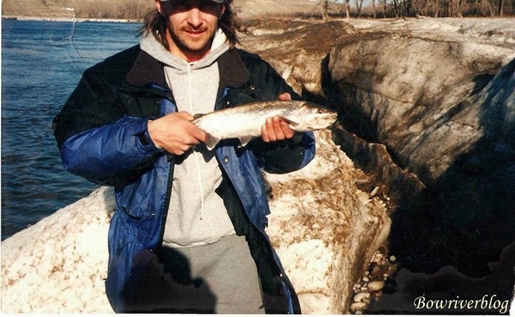 Many years passed and I lost touch with Andy for a while, sometimes life just happens that way. I reconnected with Andy through Facebook several years ago, and we became fast friends once again. He asked me if I could take him out fishing, and I gladly said "anytime my friend". I never forgot what he did for me all those years ago! Andy was the Walleye and Pike master, as well as many other sport fish species. He was always looking for huge brown trout; he loved those fish deeply and wanted me to take him out in my jet boat for a Bow River tour. We met early at Policeman's Flats early last year, and went down river searching for his prize. I never fished much that day, I was just watching him perform and listening to the amazing stories he told. Some people never really got Andy, or for some odd reason, he rubbed people the wrong way, but I loved him and I wanted to learn all I could from him. I fed off his high energy level and listened to him carefully opening my heart and mind to what he had to teach me. As they often say, when the student is ready, the teacher will appear. We both caught some amazing fish that day last year, but more importantly, our bond and our passion for Sportfishing grew tighter that very day.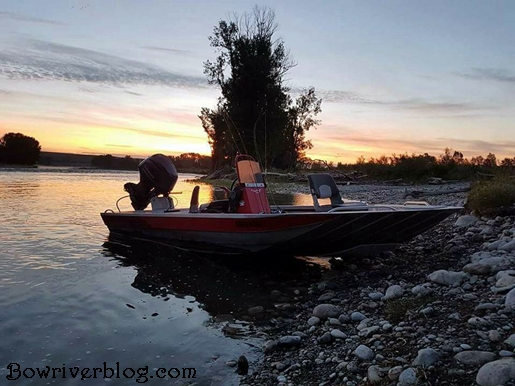 Later that fall I met Andy at his place in Nanton and he took me to one of his favorite Walleye fishing locations. Andy had some many places he liked to fish, but this one was a quiet spot located in a canal that met a big reservoir. We brought out the lawn chairs and bait fished all day catching some amazing Walleye all day long. Andy had me beat in the beginning, catching five fish before I had even caught my first, but I came on strong in the end and held my own. It was such a great day, with Andy making me laugh all day long. He had such a huge personality and had many sayings he coined such as "sharp hooks, tight lines" and the other one that would always make me laugh and smile which was, "now let's get another one JUST…..LIKE……THAT". He was zany and I could never stop smiling when we fished with one another. We always went back and forth doing wild and crazy stuff, and I loved every second of it.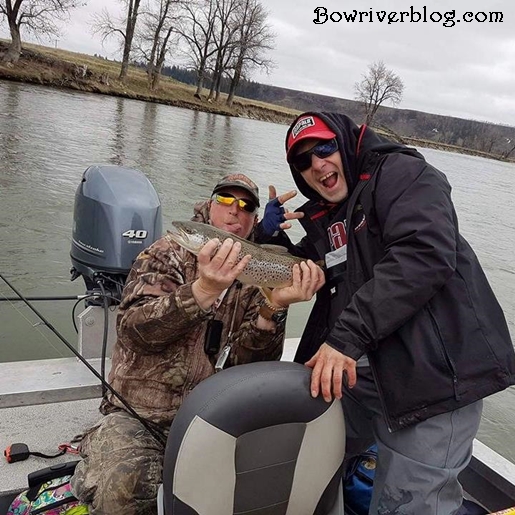 I went to visit Andy in the hospital the second week of October. He asked his wife to call me and ask me to come see him. I dropped everything and quickly left to the South Health Campus to see him. It breaks my heart as I type this. I went up to his room where he was laying in the hospital bed and sat right beside him. I looked at him straight in the eyes and told him that everything was gonna be ok, and that this was "just a temporary setback" and he was gonna be right as rain in no time flat. Andy and I had made lots of plans, and he was as tough as they come. Sadly and tragically Andy never made it through stage 4 liver cancer and passed away on October 25th 2017. It broke my heart in a huge way, but the memories we created will live in my spirit forever, till the day I pass on. You left a deep mark on my life Andy! I will always treasure the times we spent fishing and laughing, and truly living. You were so generous to me and in turn, I will be generous with others like you were. I will teach them the conservation side of fishing, like you suggested for me to do, and I will honor your name each and every time I step foot on the banks, or in my boat. I will miss you my friend, but I know we will meet again to fish and laugh on the other side of the river. My deepest condolences go out to your daughters, your wife Jo-Ann and the rest of your family.